About Arrow Auto Body: Clifton's Premier Auto Body Repair Shop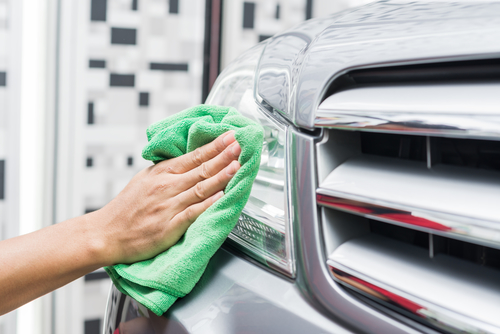 Here at Arrow Auto Body, we understand how important your vehicle is to you, the important role it plays in your everyday life, and just how quickly things can get derailed whenever it suffers damage and you aren't able to drive it. When you're looking for the top auto body repair shop located in the Greater Clifton area, Arrow Auto Body is the only name you need to know. Our team of skilled auto body repair technicians have over 25 years of experience in repairing all different makes, models, and types of vehicles, from sedans, to SUVs, and even commercial vans, giving you peace of mind in the knowledge that your vehicle is in the hands of a skilled technician who knows what it takes to get the job done. Are you looking for a professional auto body repair shop in the Clifton area who can help you restore your damaged vehicle to its original condition? If so, give our team of skilled professionals a call today and let us show you the level of quality service that's helped make us one of the most trusted service providers the Clifton area has to offer.
At Arrow Auto Body, we strive to make the auto body repair process as simple and stress-free as possible for our clients. You already have enough to worry about, and if we can help you relieve some of that stress by helping you with insurance paperwork, filing your claim, and providing you with fast, in-and-out service, we'll do it. We have even made it easier than ever to get an estimate for your repairs. By downloading our app and sending us a picture of your vehicle's VIN number, as well as a video of the damage, we can give you a free repair estimate to help save you time and money. If you're in need of comprehensive auto body repair services for your vehicle, whether it's auto painting, accident repairs, or just a bit of dent & scratch removal, give our team of skilled professionals a call and let us help you restore your vehicle to its factory-like condition. If you have any questions about our full line of auto body repair services, or if you would like to get an estimate for your repairs, give us a call today. Our team of experts are always standing by and would be happy to assist you.