3 Tips For Handling Accident Repairs After A Crash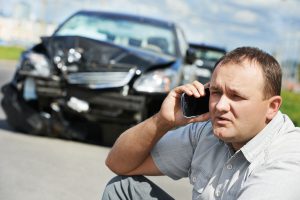 From minor fender benders to full-on collisions, getting the accident repairs you need after your car has been damaged can be a stressful and confusing process, especially if you've never had to go through it before. In an effort to help you better manage this process and get you through this difficult time, our team of skilled Clifton
auto body repair specialists
 has taken the time to put together this handy list for your reading pleasure. In it, we will help guide you through the
accident repair
 process by providing you with a handy list of steps to follow that can help you more easily navigate the process.
Call Your Insurance First
The first thing you're going to want to do once you get home and your vehicle is moved to a safe location is making the call to your insurance company. It's important to get in touch with your claims agent and get the ball rolling on the entire claims process. Not only is this important in ensuring you're fairly compensated for the damage to your vehicle, but many insurance adjusters can also make helpful recommendations about which auto body repair shops can provide you with some of the best results. Here at Arrow Auto Body, our skilled accident repair professionals will work directly with your insurance company, further streamlining the process.
Find A Quality Accident Repair Technician
When your car's been in an accident, costs can start to pile up quickly, especially if you were unfortunate enough to have been ticketed in the process. This can make it tempting just to settle on the first and cheapest auto body repair shop you find, but oftentimes, this is a mistake. It's never a bad idea to get multiple quotes for your work, as well as check reviews for any potential shops you are considering entrusting your vehicle to.
Get Your Car Fixed As Soon As Possible
While this one might seem obvious, there are a number of vehicle owners who wind up dragging their feet throughout this process, and it winds up costing them in the long run. It's important to get the claims process started as quickly as possible so you can get your vehicle back to its original shape and get you back out on the road.