Your Local Auto Body Repair Shop In Woodland Park, NJ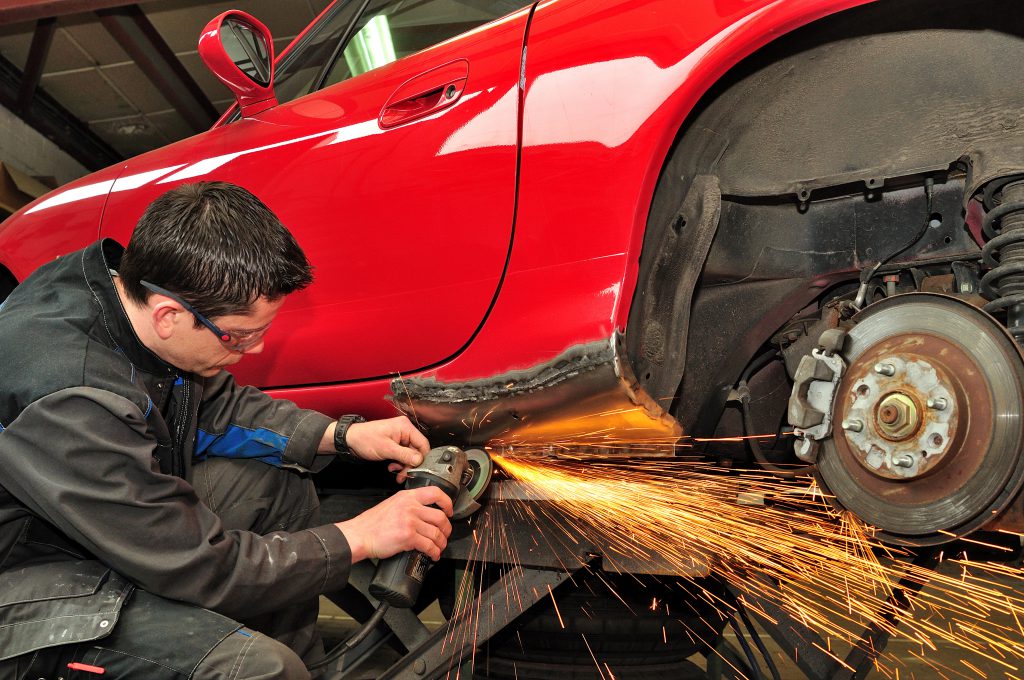 If you're like most vehicle owners here in the Woodland Park area, you take pride in the appearance of your vehicle, and when another careless driver or some other factor out of your control comes along and inflicts damage to your vehicle, it can be an extremely frustrating experience. When this happens, having the name of a professional Woodland Park auto body repair shop you can trust to deliver the kind of quality repairs you need to restore your vehicle to its original condition is absolutely priceless, and here at Arrow Auto Body, we are some of the best the local area has to offer. Are you looking for Woodland Park's premier auto body repair shop to help you restore the damage to your vehicle and leave it looking like it's fresh off the lot? If so, give our team of skilled professionals a call today and let us show you the level of quality service that's helped make us one of the most trusted names in service the area has to offer.
Here at Arrow Auto Body, we understand how hectic and overwhelming the process of having your car repaired can be, but when you trust the work to our team of skilled Woodland Park auto body repair technicians, it has never been easier. Whether you're looking for major accident repairs to get your car back to its original shape after a collision, you need a little bit of paint to touch-up the color of your car, or you're just looking to remove some of those unsightly dents & scratches that have been marring your paint, our team of skilled auto body repair professionals are up to the task. If you have any questions about our full line of high-quality auto body repair services, or if you would like to get an estimate for your work, give our team of skilled professionals a call today. Our team of experts are always standing by and would be happy to assist you in any way we can.
Auto Painting In Woodland Park
While it might seem like the paint on your vehicle is only important for the level of beauty it provides, you might be surprised to find that there's a bit more to it. Your paint is usually the first thing that catches the eye of anyone who sees your car, meaning that your paint actually plays a major role in the overall value of your car, as well as the safety of the underlying materials since your paint also serves as a protective layer to keep these surfaces safe. When you're in need to comprehensive auto painting for your vehicle, whether you need to match a new panel to the rest of your vehicle, or you're looking at giving your car a brand-new look altogether, our team of skilled auto painting pros here at Arrow Auto Body have you covered.
See What Customers in Woodland Park, NJ are Saying About Us
Arrow Auto Body is not rated in Woodland Park yet! Check back soon for reviews and testimonials in Woodland Park.
---
3 Benefits Of Paintless Dent Removal
Your vehicle represents a major investment for you, which is why it's so frustrating whenever something happens that leaves the perfect surface of your car marred with a fresh new dent. Whether it's from an out-of-control shopping car or just a careless driver or pedestrian bumping into your vehicle, upset just doesn't adequately describe the…
3 Tips For Handling Accident Repairs After A Crash
From minor fender benders to full-on collisions, getting the accident repairs you need after your car has been damaged can be a stressful and confusing process, especially if you've never had to go through it before. In an effort to help you better manage this process and get you through this difficult time, our team…